International Philosophical Bibliography - IPB
The International Philosophical Bibliography is a bibliographic database in the field of philosophy and the successor of:
Répertoire bibliographique de la philosophie
Bibliografisch Repertorium van de Wijsbegeerte.
The database includes all branches of philosophy and is updated four times a year.
You can search:
by historic period or major field of contemporary philosophy,
by index: names of individuals (authors, publishers, editors, translators, reviewers and collaborators), title, subject, ISBN, language, journal title, series, publication date and document type (book, article or review),
by commentaries on other works, including philosophical classics ("historical works").
To start searching, click on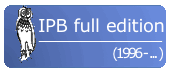 , or

for older works.
A search box appears in which you can search by a criterion or filter. You can add more fields by clicking

(several by clicking

). You can combine them with And or but not.
Click Search new records only to see results added since the last update.
You can sort search results (by relevance, date, type).
You can select certain search results and choose an action: select all/invert, collapse, expand, add to shelf, remove from shelf, print short/details and email shorts/details. In the details of a record there is a full text link, or you can use SFX to find the full text of the book, article or review.
The details page provides additional data and a direct link to the historical work, review or commentary.
The button Browse allows you to browse different categories. See the overview of the categories in the help section.
Access
This database is accessible within the Ghent University network only.
Search Operators
there is no distinction between upper and lower case
searching for several words returns results with ALL these words
use quotation marks ("") to search an exact phrase
exclude certain words by adding a "-" in front of them
Export
Use the buttons at the top to export the results page: Email all query results and Print all query results.
The Zotero browser plugin does not work with IPB. In Zotero, you can retrieve the metadata about a book by clicking on the magic wand and entering the ISBN.
Alerts and Saved Results
IPB online enables users to manage search results by saving, sorting, printing or emailing them to a particular address.
Tips
To search names of individuals, use the "standardised" form (Soloviev returns Soloviov and Solov'ëv as results). Search for Greek and Latin authors by their Latin name (Aristoteles, Cicero, Augustinus), just as for medieval authors (Aegidius instead of Giles, Gilles or Egidio; Joannes instead of Iohannes, John or Jean) and Arabic and Jewish authors from the Middle Ages (Ibn Sînâ = Avicenna; Ibn Rushd = Averroes).
Titles are in the original language (transcribed if not in Latin script), except for titles in Old Greek, which are in Latin (e.g. "Respublica" (Plato)). Titles in other languages than English, French, German, Italian, Portuguese or Spanish are followed by an English translation. Some Arabic and Hebrew titles are accompanied by the Latin title by which the work is known (e.g. "Maqâla fî 'l-nafs [=De anima]" (Avicenna)).
Source reference
Translated tip
Last modified Sept. 11, 2023, 9:29 a.m.