Google Books: what is it?
Google Books is a collection of fiction, non-fiction, and scientific works. Google formed the collection via contracts with publishers and by scanning the collections of libraries all across the world.
You can find a part of the collection of Ghent University Library in Google Books. Only print works without copyright could be scanned; this means works that are older than 140 years or works of which we could prove that the author passed away at least 70 years ago.
Aside from scanned print books, you can also find original e-books in Google Books.
You can find the database via our catalogue, lib.ugent.be, under the heading Collections at the bottom of the page.
Access
Google Books is open to everyone. You do not need to connect to UGentNet. However, if the copyright owners did not consent to let their works be read in full, it is possible that you can only see a few pages, a fragment, or no content at all.
Where is the original?
You can always see where the book comes from. On the left, you click "About this book."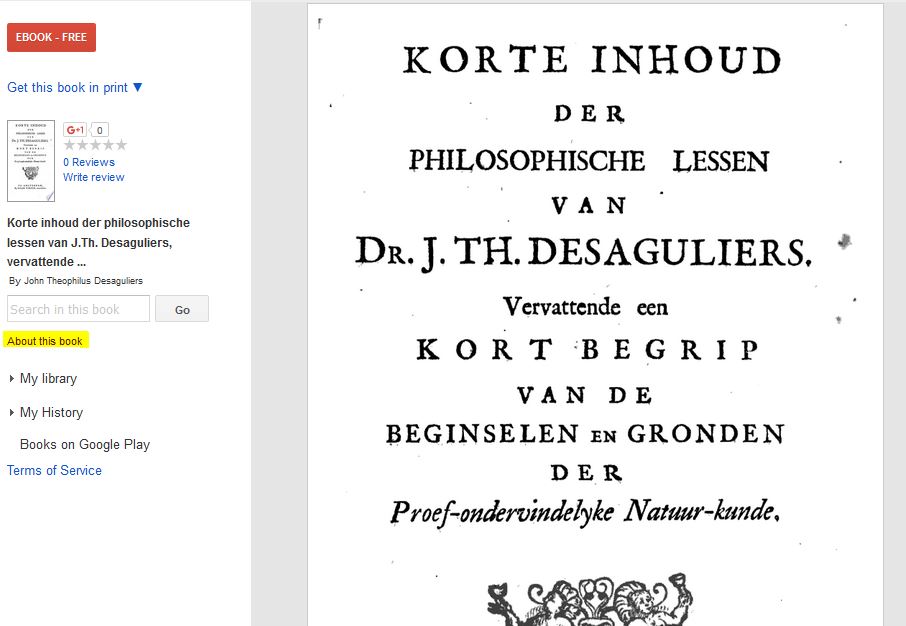 Then, if you scroll down, you will see where the original is held.

Tips
You can search by work, chapter, or within the (available content of the) book.
Google Books is handy when you are looking up citations (where in the book is that citation? etc).
Source reference
More tips
Translated tip
Last modified May 26, 2023, 1:42 p.m.