Research Integrity: online training tool Mind the GAP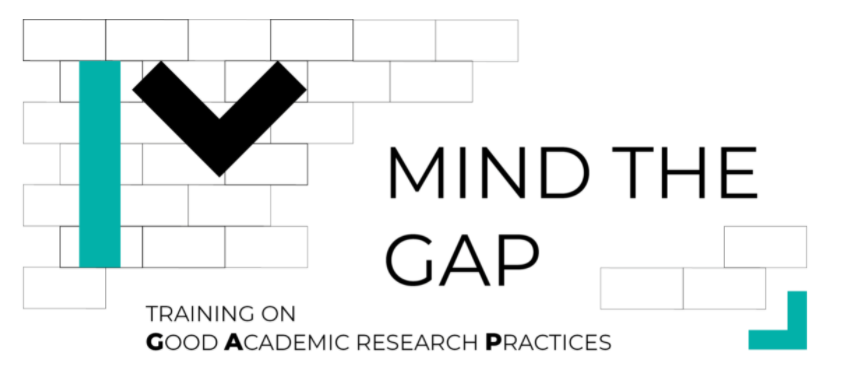 What and how
'Mind the GAP' is an English-language online training tool for all researchers and all those involved in research, from PhD students to more experienced researchers, to trainers/teachers and policy makers. The focus is on research integrity and the promotion of good research practices in all disciplines.
The tool is part of the Ufora learning platform and can be accessed by anyone with an Ufora account via the following link: https://ufora.ugent.be/d2l/le/discovery/view/course/451494
If you do not have a Ufora account, you can create one through 'Registration for non-UGent users' ('Registratie voor niet-UGent gebruikers') on the Ufora homepage (https://ufora.ugent.be). After logging in, you can register in the course site via 'Registration in course' ('Inschrijven in cursus' - right menu) by searching for 'Mind the GAP'.
PhD students who wish to valorize this course as a transferable skill seminar (cluster: research & valorization) in their doctoral training program, can do so by submitting the course certificate of successful completion to the Doctoral Schools through their recognition procedure.
Content
Mind the GAP focuses on different topics within the concept of research integrity. It offers support for good research practices in all phases of research; from research design, over data management to reporting of research results with attention to preregistration, FAIR data, authorship, peer review, and many other topics.
A separate module is dedicated to the relationship between PhD students and their mentors. But also themes such as dealing with conflicts of interest, science communication, gender and diversity and the evaluation of research(ers) are discussed.
Although all themes are approached from their link with research integrity, such a tool can only be complete if related themes are also dealt with, such as the use of personal data (GDPR), privacy legislation and ethics.
The basis is the European Code of Conduct for Scientific Integrity, or the ALLEA Code.
After successful participation in the tool (compulsory completion of modules 1 to 4), you can take a test (10 ad random questions). With a result of 80% or more, you will receive a certificate as proof of your efforts and knowledge.
The tool is not just a sequence of texts but combines many forms of learning and is based on the experience that universities have with online learning, blended learning and lifelong learning. Exercises and a detailed test ensure self-reflection and a greater awareness of all aspects of integrity.
Origin context
The tool was developed jointly by VLIR and the five Flemish universities and was financed by the Flemish government.
Mind the GAP already received an honourable mention as one of the best 10 submissions (out of 43) for a call of the European Council for Best Practices in Promoting Academic Integrity during COVID-19.
If you have any questions regarding the tool or its use, please contact Stefanie.VanderBurght@ugent.be.
More tips
Translated tip
Last modified Oct. 2, 2023, 2:59 p.m.