Zotero: how to install Zotero?
Zotero is a bibliographic software manager. You can compare it to EndNote. The main difference is that it is free and offers a group library option. EndNote, however, has more options for creating your own style. Both are compatible: you can import and export libraries between the two.
Installing the necessary software
Go to the download page on Zotero's website and choose 'Zotero 6.0'. Run the downloaded file to install the Zotero client. If the installation is successful, you will get a shortcut in your start menu or on your desktop to launch the program.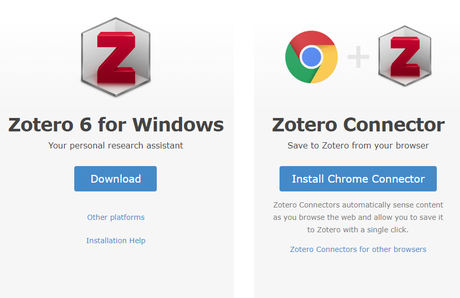 On the same page, also choose the connector you need. If you use Firefox, click the Firefox button, if you use Chrome, click the Chrome button, and so on. Please note that Zotero does not work with Internet Explorer! Restart your browser after installing this extension.
After you have installed both the Zotero client and the browser extension, you still need to add your account information. On the registration page, fill in all the necessary information to create an account. This is the account to which you will associate all your resources. You can change this information later if you wish (including your email address).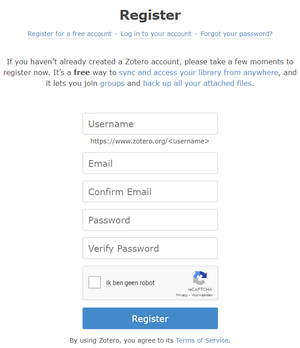 Start up the Zotero client. At the top, click on 'Edit' > 'Preferences' and go to the 'Sync' tab. There you can enter your account information so that your resource library can be synced and you can access the resources you store from anywhere.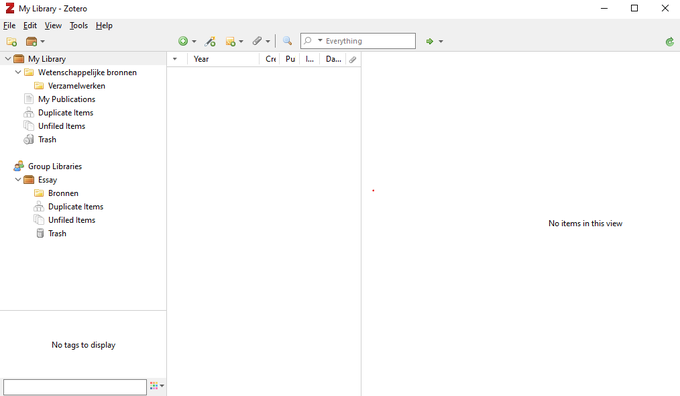 More tips
Translated tip
Last modified Sept. 6, 2023, 9:25 a.m.